Women, Infants
& Children (WIC)
Due to the Coronavirus Disease (COVID-19), WIC is continuing to operate safely by providing services by phone only.
We are not taking walk-ins at this time.
Please call our office at (530) 527-8791 to enroll or certify, obtain future food benefits, reschedule, get breastfeeding support or get questions answered.
State WIC has automatically issued one month of benefits

Most certifications have been extended

Please fax any necessary documentation to (530) 527-6150

Check your California WIC app for benefits and appointment status
Por razones del COVID-19 Corona Virus, WIC continua operar con seguridad previendo servicios por teléfono solamente.
No estamos aceptando clientes/personas sin cita.
Por favor llame a nuestra oficina (530) 527-8791 para registrarse, certificársele, obtener beneficios futuros, cambiar su cita obtener apoyo para mamantear o contestar preguntas que tenga.
El programa estatal de WIC ha automáticamente bajado un mes de beneficios

La mayoría de las certificaciones han sido extendidas

Por favor mande por fax cualquier documento necesario ha (530) 527-6150

Revise su aplicación de California WIC para beneficios y estatus de cita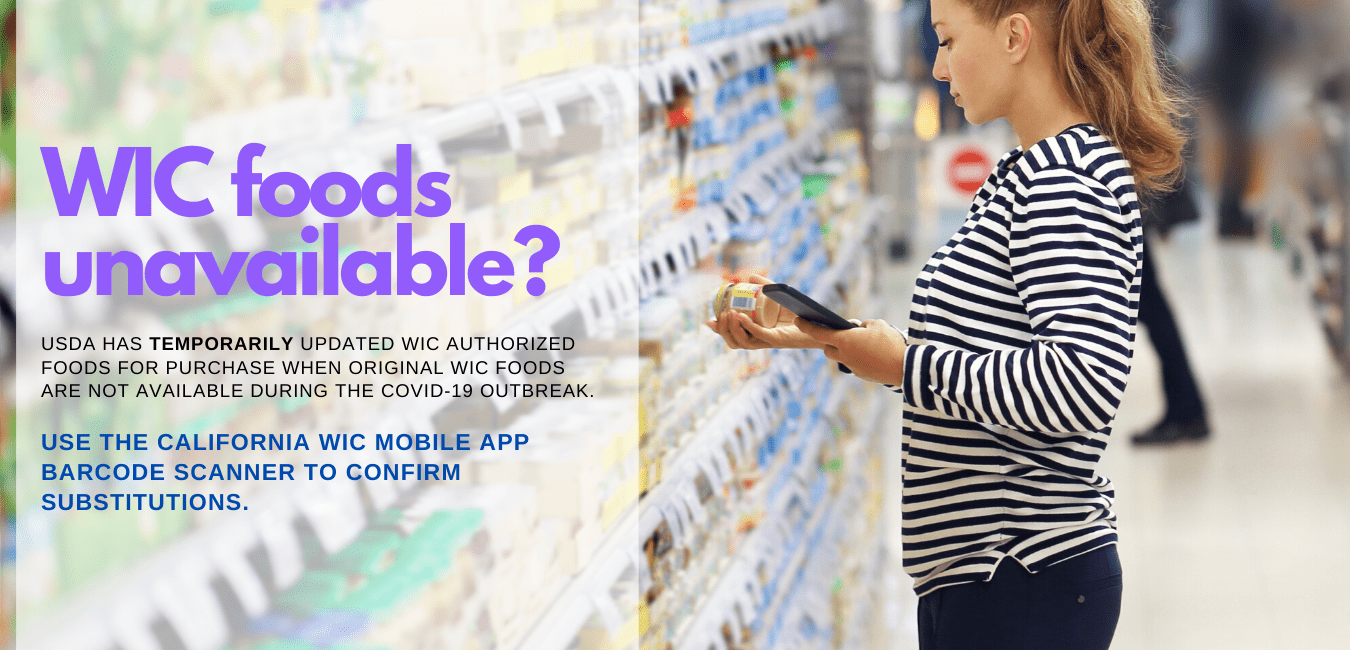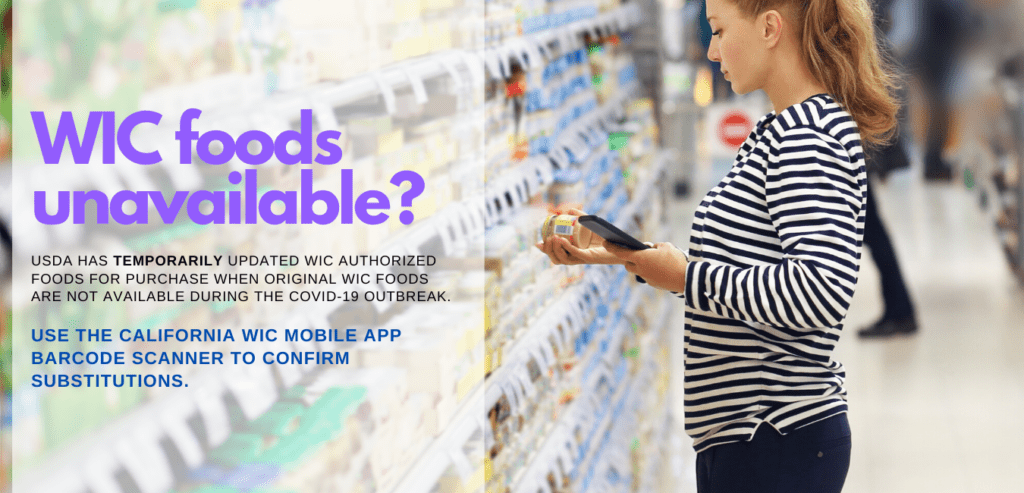 Use the California WIC app's bar code scanner to confirm if you can substitute a similar item. Try these tips:
Scan a similar item in a different size

Scan a similar item in a different flavor

Scan a similar item in a different brand

Scan a similar item that is organic
Use la aplicación de California WIC para escanear el Código de barra para confirmar si puede substituir el alimento a uno similar:
Escanear un artículo similar de otro tamaño

Escanear un artículo similar de diferente sabor

Escanear un artículo similar de diferente marca

Escanear un artículo similar que sea orgánico
Goal
The Women Infants and Children (WIC) Program is a USDA funded nutrition program to help families have access to healthy foods.  The program serves pregnant women and families with children up to age 5.  WIC provides nutrition education, vouchers for healthy foods, breastfeeding support, and referrals to healthcare and other community resources.
WIC proudly sponsors a Breastfeeding Booth at the Tehama District Fair to serve as a quiet, private space to support mothers who breastfeed their babies. There is a changing table available, water, and an activity table for the older kids to play while mom and baby rest.
General Info
Good nutrition aids in healthy brain development, growth, and builds a strong immune system. WIC isn't just for mothers; fathers, legal guardians, migrant workers and foster parents are all eligible to apply for WIC if they have a child under age 5. WIC also works with local grocers who are authorized WIC vendors to make sure they have the proper foods available for WIC participants. In addition to regular stores our Red Bluff Farmers Market is also an authorized vendor and WIC participants may be eligible to shop at the weekly summer farmers market! Contact our office for more information.
Here in Tehama County all of our WIC Nutrition Assistants are bilingual in English & Spanish and are also Certified Lactation Educators and can assist anyone with breastfeeding questions. There are 2 Registered Dietitians on staff as well to help those with additional nutritional needs.
Contact our office today to see if you are eligible to receive these services. Eligibility is based on income and household size, click here to see the current income guidelines.
Services Offered