Agency Mission
We are dedicated to the optimal health and well-being of Tehama County communities.
Agency Vision
Tehama County Health Services Agency promotes healthy communities through the use of health education, prevention, assessment, early intervention, and treatment.  We deliver culturally competent, cost effective services that recognize the rights of all community members, encourage their active participation and protect confidentiality.  We envision a fully integrated service delivery system strengthened by cooperative partnerships.
Agency History
I am proud to introduce you to the new Tehama County Health Services Agency website. The Agency is uniquely positioned to provide integrated health services to the residents and visitors of Tehama County through our new state-of-the-art medical clinic.
Behavioral Health, Substance Use Recovery, Primary Medical Clinic, and Public Health provide programs that promote healthy behaviors, prevent illness, and treat illnesses and chronic conditions.
We are very fortunate to work in a county that practices interagency collaboration in order to best serve the most vulnerable and disadvantaged members of our community.
The Assistant Executive Director of Program assists in the day to day operations of the Agency service centers comprised of Behavioral Health , our Medical Clinic, Public Health and Substance Use Recovery.
The majority of our services are located at the Health Services Agency campus on Walnut Street in Red Bluff. This map of the Health Services Agency campus can help you find your way around, or call us at (530) 527-8491 for help.
Our goal is to provide a broad array of services essential to the health and well-being of those living in and visiting Tehama County. My hope is that our residents and visitors are healthy and have access to services essential to maintain optimal health.
Welcome to the Health Services Agency website. My responsibilities as the Assistant Executive Director, Administration include oversight of the Fiscal and Support Services Center.
The staff of the Fiscal and Support Services Center is responsible to provide all administrative and accounting functions for the Agency.
We take pride in providing these services in the most efficient and effective manner possible to insure the maximum number of dollars are available for clinical services for the residents of Tehama County.
The Agency, through its four service areas (Behavioral Health, Medical Clinic, Public Health, and Substance Use Recovery) and its Fiscal and Support Services, operates in a highly regulated and fiscally complex arena.  My goal is to provide the tools and knowledge necessary for our employees to provide excellent services in a lawful and ethical manner.   If you have questions or suggestions about our compliance with various healthcare laws, I invite you to contact me at 530-527-8491 x3046 or complianceofficer@tchsa.net.
We appreciate the trust you place in us to protect the privacy and security of your health information and we pledge to keep your information confidential.  If you have a concern about the privacy or security of your information, I want to hear it.  Please contact me at the phone number or email address above or you may report your concern anonymously by calling toll free 1-866-528-3259.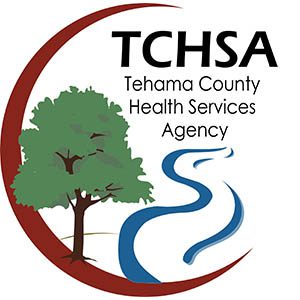 "Healthy Citizens are the greatest asset any country can have" – Winston Churchill